It's hard to believe that the end of the year is just around the corner! This year has flown by, but it's been a great one. I've definitely learned a lot teaching 3rd graders-quite a change from 5th and 6th graders. I have had many different emotions throughout the year-joy, sadness, fear, anger, and even disgust-are you noticing anything familiar hear?????
Inspired by the movie "Inside Out"-one of my favorites!-I've created this fun end of year activity for students to reflect on the year. It's a fun way for students to remember events throughout the year. You can just focus on the core memory of their year or have them reflect on all memories.
Here's to a great end of the year and a great summer around the corner!
Core Memory-End of the Year Activity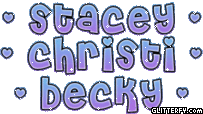 [Glitterfy.com - *Glitter Words*]