I don't know what has gotten into me. For whatever reason, the creative juices are flowing again. It's been a while, but it's okay.
One of my intervention groups has gone through the Making Words activities I had set aside for them. Both the instructor and the students love it. It's like playing a game for them. She asked for some more. And of course, when asked, I can't just do the easy thing and find some to buy. Noooooo. Since I have nothing better to do (said with much sarcasm, because I truly have my plate full right now), I had to make a kit that can be used again and again. You can get it
here at my Teachers Pay Teachers Store.
This is probably the quickest item I've produced, but I don't think it's too bad. I hope you enjoy it-this one even included Common Core Standards. Oh Yeah!!!
Get it?!? Construction Workers-building words!!!
Enjoy!
~Stacey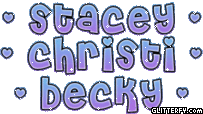 [Glitterfy.com - *Glitter Words*]